The Diamond Bandeau Tiara: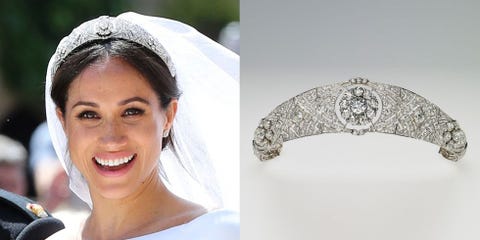 Meghan Markle wore the Queen Mary Diamond Bandeau on her wedding day. According to Kensington Palace, the diamond bandeau is English and made in 1932, but the centre brooch dates back to 1893. The diamond bandeau was literally made for Queen Mary to accommodate the centre brooch. It was placed in the Queen's vault in 1953 and has also been seen on Princess Margaret, Harry's late great aunt.
The George IV State Diadem: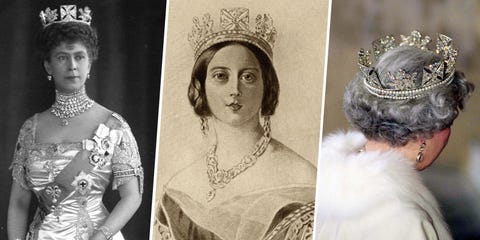 This crown was made for King George IV for his 1821 coronation, was worn by Queen Victoria and Queen Mary, and has stayed in the family since. Queen Elizabeth II wore it to her coronation, and still wears it while traveling to and from the State Opening of Parliament. FYI, it has a modest 1,333 diamonds and cost just £8,216 to make. But again, this was the 1800s.
The Burmese Ruby Tiara: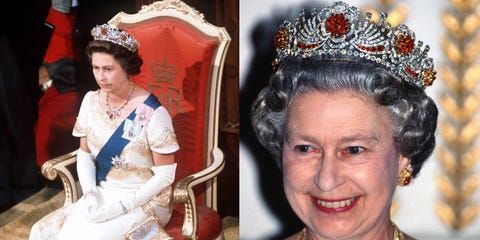 The queen was given almost 100 Burmese rubies for her wedding day, and had them made into a tiara in 1973. She combined the rubies with diamonds made from a different dismantled tiara. #TooManyTiaras