Social media has been witnessing a wave of a specific shade of blue as users around the world are changing their profile pictures to stand in solidarity with the rights violations being allegedly committed by the Sudanese military after ex-President Omar al-Bashir's ouster.
The very unique shade of blue holds importance as it was the favourite colour of "Mohamed Mattar, a 26-year-old engineer and graduate of London's Brunel University, [who] was shot by the Rapid Support Forces (RSF) on 3 June, reportedly as he attempted to shield two women from harm", according to Middle East Eye.
Mattar, now being remembered by admirers, protesters, friends, and family, was said to have been shot dead during a peaceful sit-in outside the Sudanese military's headquarters in Khartoum, the country's capital.
Mattar and his fellow protesters demanded the Sudanese military shift power from themselves over to a civilian government.
Social media user and freelance feminist writer Scintilla — @errfnern — also took to Twitter to explain where the colour came from.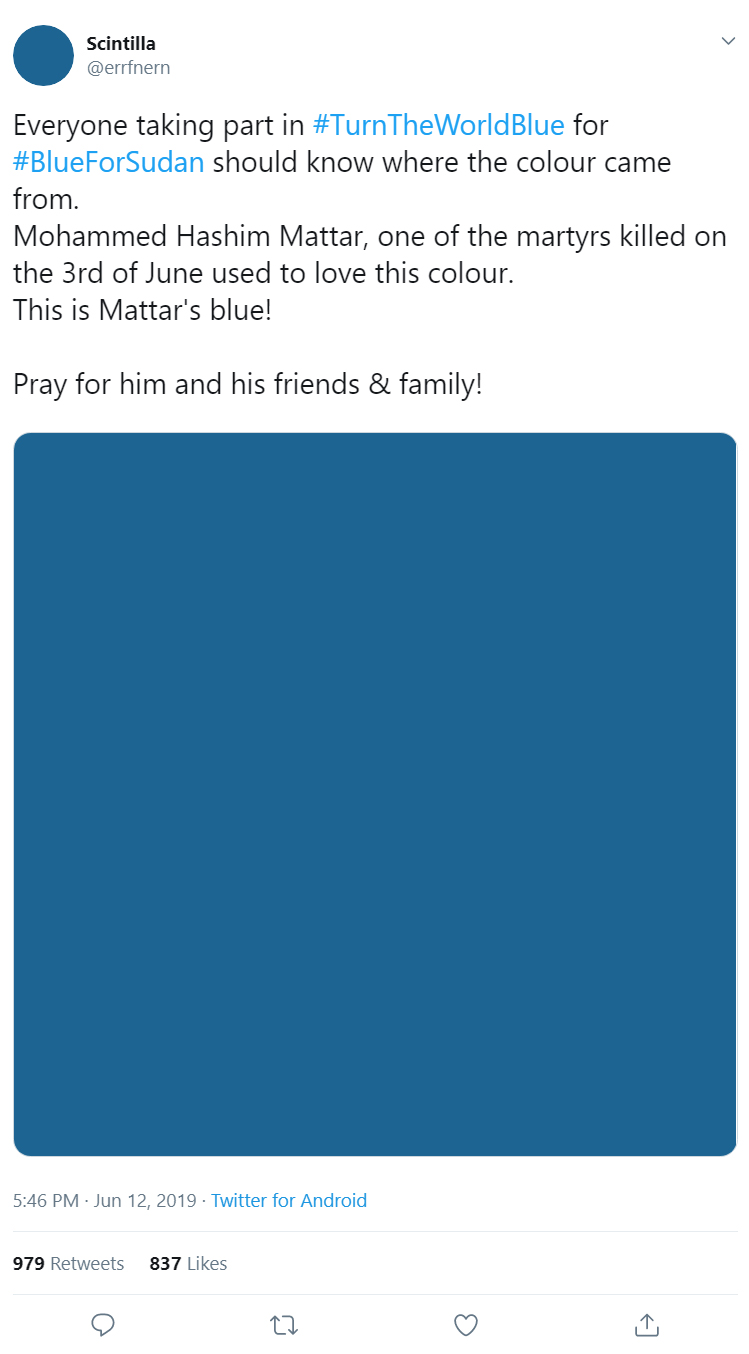 "Mohammed Hashim Mattar, one of the martyrs killed on the 3rd of June used to love this colour. This is Mattar's blue! Pray for him and his friends & family!"