Louvre Museum
This is one of the most tourists visited place in Paris. The official name of the is The Grand Louvre Museum It's located in the heart of Paris and there are numerous categories which are divided into the museum. We can get to see many sections like:
Egyptian antiquities
Oriental antiquities
Greek, Etruscan and Roman
Islamic Art
Sculptures of the Middle Ages, Renaissance and Modern Times
Objects of art
Paintings
Graphic arts
Eiffel Tower
What would be Paris without Eiffel Tower? Paris is recognized by one of the most famous monuments Eiffel Tower and it's also considered as the symbol of love. If you are willing to have the best sights of Paris you have to get to the top of Eiffel Tower. Also, Eiffel Tower today stands as one of the most visited tourist attractions in the world.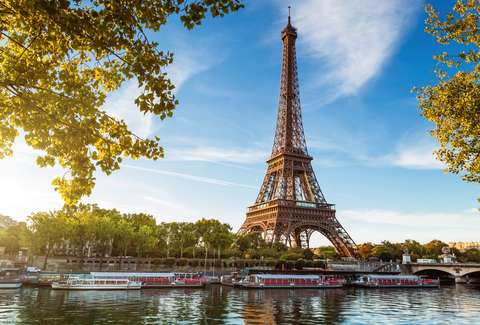 Disney Land Paris
Disneyland is an entertainment resort for many people out there.  It encompasses two theme parks, many resort hotels, a shopping, dining, and entertainment complex, and a golf course, in addition to several additional recreational and entertainment venues. Who doesn;y want to be in that fairy tale throughout the night and well, of course, if you want to make your nights memorable here is this great place you can have on your trip.
Palace of Versailles
The Château de Versailles is the most famous castle in France. This huge complex of buildings, gardens, and terraces is definitely a must for any visitor who will be captivated by exceptional accommodations, lavish decorations, furniture and gilded works of Renaissance art. Isn't it beautiful?
Paris Catacombs
It may sound dangerous to you and indeed it is. Paris is full of life at night but on the other hand, it is also considered as haunted places. Even I have no idea that, it is that haunting. I have always found this place attractive but now I am a little scared. This is some of the creepiest and most taboo places on the planet. What's scarier than your typical, run-of-the-mill cemetery, though? How about one that houses the remains of millions of Parisians and is located directly underneath France's capital? Yeah, probably that.
For a city that's known for its love of fashion, romance, and culture, Paris sure is hiding a dark secret under its streets.