For an ex-sportsman like PM Imran Khan, fitness was his number 1 priority but that was until he was elected Prime Minister of the country. Though he started off his initial days with a workout that later followed up with his presence in the office, days have taken a twist as the PM is now bombarded with excess workload, due to which he is unable to keep up with his fitness regime and ultimately gaining weight instead.
According to PM Khan, he has never weighed more than 185 pounds (or 83 kgs) in the past but he now weighs 200 pounds (90 kgs).
We have all known PM Imran Khan for maintaining good health through regular exercise since the days he captained the nation's cricket team. Lately, however, his close associates have revealed that he does not exercise at all as he is burdened with responsibilities of his current office.
Back in 2018 when he had recently assumed office, PM Imran Khan made it a routine for himself to work out in the morning before starting his official duties. At that time, pictures of PM Imran Khan exercising in the morning had gone viral on social media, with people commending his healthy lifestyle.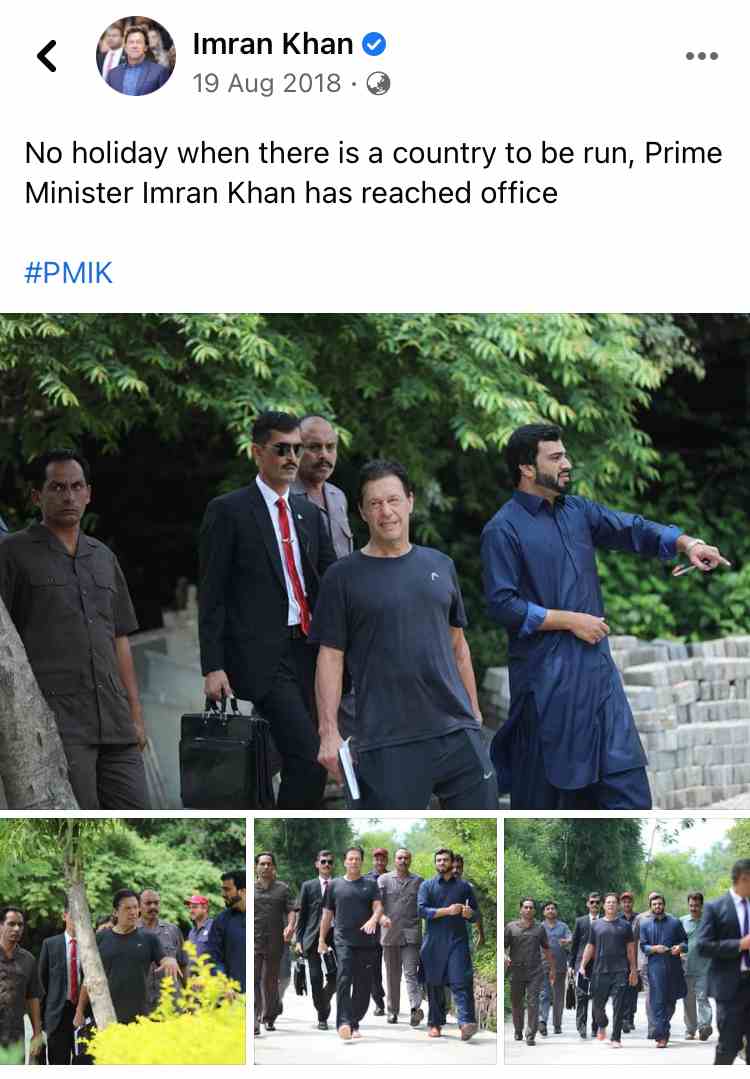 Nonetheless, keeping Pakistan his main priority is all ask for from this man and he has surely made us proud in multiple arenas since he was elected PM. We hope to see him steady, maintaining a healthy lifestyle while providing us a Pakistan we have all dreamt of.